New FHA Insurance Rates Helping Buyers!
2015 Brings Lower Mortgage Insurance Rates for FHA Loans
Mortgage loans backed by the Federal Housing Administration (FHA) have long been the best bet for many Buyers who want to purchase a home with a relatively low down payment. In the past, FHA standards allowed a loan to be approved with as little as 3.5% down. The "Catch"? The Buyer had to pay private mortgage insurance (PMI) until the Buyer had paid down the mortgage to less than 80% of the home's value.
After the mortgage disaster of 2008-2009, FHA took the brunt of many loans which went into default, and raised the insurance rate to 1.35% (meaning the Buyer has to pay 1.35% of the outstanding loan amount each year, divided by 12 and added to the Buyer's monthly payment). In addition, the new rules stated that the PMI would remain in force for the LIFE OF the loan -- not just until the Buyer owned 20% of the home.
Better News for 2015
In January of 2015, FHA reduced the PMI rate for most loans by a full 1/2 percent, to .85% annually. This is great news for FHA borrowers, as it will have a significant effect on monthly loan payments! See the table below for a look at monthly payments.....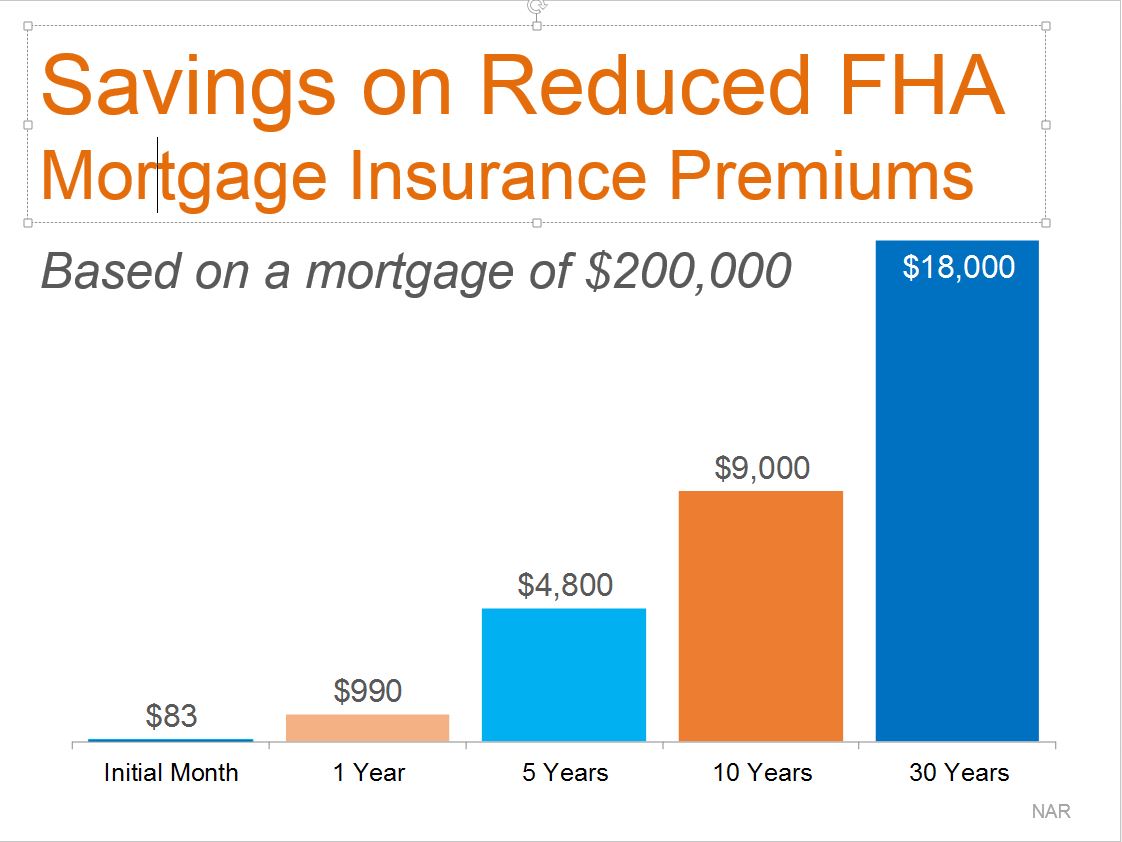 If your down payment amount is low, you may also want to consider VA loans (if you're a veteran -- 0 down with no PMI), Rural Housing loans (same as VA, but only in certain areas) or newer 3% down conventional loans. Each has different advantages for different people, so ask your Lender for advice in this area.
Before taking a mortgage loan, call me for recommendations and I will send you contact info for high-quality lenders!